To see more of my Nerja Weddings, Please see my Facebook page; Facebook
Patty Ortiz organises church weddings and blessings in Nerja and surrounding area. Patty has been organising weddings since 2010 when she started helping Nerja Weddings by Sonya. Since then she has organised many, many weddings for couples from all over the world.  Australia, New Zealand, USA, Poland, South America to mention a few but more commonly from Ireland and the UK.  See the page advantages of a good planner for a list of reasons why hiring a planner should be the first thing you do.

Nerja is an ideal resort for a wedding. It´s compact but yet has everything your guests will need for an enjoyable holiday. There are hundreds of accommodation options, hotels, guesthouses, apartments and villas at all price levels. Whether they intend to make it their annual holiday and stay for 7 or 14 nights or if they can only manage a few nights. There are a multitude of options available.
Sasha & Sam, 2nd June 2019
 I would not hesitate to recommend Patty to other friends.  We absolutely could not have planned our big day without her.  Patty made the process simple and straightforward and kept us on track.  She thought of every little detail and went out of her way to plan the perfect day for us.  She is an attentive listener and is expert in working within her clients' tastes and budgets.  To top it all off, she has a great sense of humor and is an absolute pleasure to chat with.
Gráinne & Mike, 13th July 2019

Would I recommend Patty magic in future? Absolutely. Patty was like a friend in the lead up to the wedding and the day of. A very organised friend 🙂 We always felt confident we were in good hands and that all was well organised for our day. This was clear not only in the meetings and interactions we had with Patty herself,  but also in the meetings we had with all the suppliers for our wedding. It is clear they all have great experience working with each other and run a well oiled machine like a team. Thank you Patty for helping us organise a brilliant day and wedding that we got to share with our family and friends. We will be sure to make some return trips to Nerja to celebrate our anniversary.   Love, Gráinne and Mike xxxxx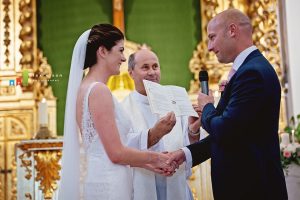 Sarah & Liam 29th June 2019
Patty thank you so much for everything you did for us in the build up, on the day and even after! You are amazing and made it the most perfect day😊 Xxx
---
Teresa & Colm 3rd July 2019
Thank you so so much Patty!! We couldn't have done it without you! So grateful for all your help and support and the finest details that you added to our wedding. I couldn't recommend you enough. Everyone commented on how smoothly our day went and how beautiful the villa was set up. Thanks again 😘 we'll get back to you on the email when we get home! Xx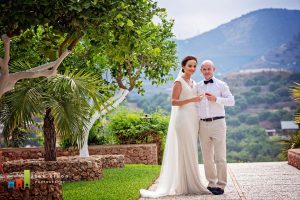 ---
Rachael & Ian 27th June 2019
Dearest Patty,
I just wanted to write to you to say thank you so so much for everything from the bottom of our hearts.
Everything was perfect from start to finish thanks to you. The day went so smoothly and everyone is saying it's the best wedding they've ever been to. All your effort paid off and it was truly the best day of our lives. Thank you for making it the most special day for myself, Ian, our families and friends.
You are a superstar and a perfectionist!! Please pass our thanks to Mat also and the suppliers.

With all our love and best wishes,
Rachael & Ian
Xxxxxx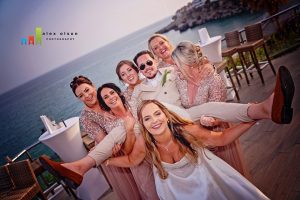 ---
China & Daniel 13th June 2019
Patty was just the best! I couldn't have done any of it without her by my side. She kept me calm, got me excited, reminded me to smile! She cleaned my dress numerable times during the day (ketchup spills and sangria). Saved my top from exposing my assets with a handy safety pin – literally any thing and everything she had it covered. She was such a big part of our day – we started of the year before in a business relationship and finished with a beautiful friendship of which I will cherish forever. I cant actually explain it – its one big Patty bubble!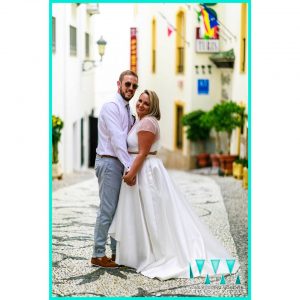 ---
Ciara & MJ 2nd May 2019
Our wedding guests commented on Patty specifically and how seamlessly she had the whole day set up. We found the whole experience enjoyable and stress free because of Patty, and we are so grateful to Patty for all her hard work.

Thank you so much Patty, we cannot wait to visit Nerja again and relive all the wonderful memories. xx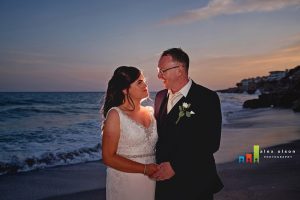 ---
Christina & Kevin & Baby Ellie 23rd April 2019
From the first day I emailed her I knew Patty was the woman for us! She is so organised and obviously had so much experience in her field. She organised a meeting with us and we flew out to Nerja to meet her. We were blown away by all of the 'to do' lists and plans she had made for us.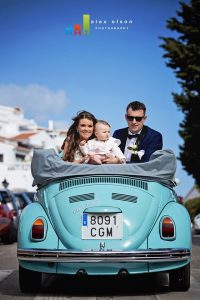 ---